Matthias König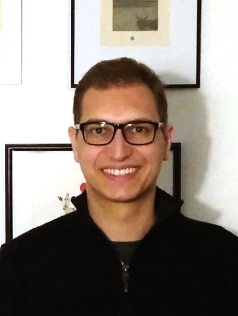 I am a PhD student under the supervision of Wolfgang Dvořák and Stefan Woltran, currently working on the "REVEAL"-project ("Revealing and Utilizing the Hidden Structure for Solving Hard Problems in AI") and the "HYPAR"-project ("Hybrid Parameterized Problem Solving in Practice").
I am particularly interested in argumentation theory, computational complexity, and non-monotonic reasoning.
Publications
Please also refer to my profiles on dblp.org and orcid.org for more information.
On the Complexity of Preferred Semantics in Argumentation Frameworks with Bounded Cycle Length
Wolfgang Dvořák, Matthias König, Stefan Woltran
In: Principles of Knowledge Representation and Reasoning: Proceedings of the 18th International Conference, KR 2021, Hanoi, Vietnam, November 3-12, 2021
To appear.
Graph-Classes of Argumentation Frameworks with Collective Attacks
Wolfgang Dvořák, Matthias König, Stefan Woltran
In: Faber, W., Friedrich, G., Gebser, M., Morak, M. (eds.), Proceedings of the 17th European Conference on Logics in Artificial Intelligence JELIA 2021, Klagenfurt, Austria, May 17-20 2021, Lecture Notes in Computer Science pp. 3-17. Springer International Publishing (2021)
[LINK] [BIBTEX]
Graph-Classes of Argumentation Frameworks with Collective Attacks
Wolfgang Dvořák, Matthias König, Stefan Woltran
Technical Report DBAI-TR-2021-120, Technische Universität Wien (2021)
[LINK]